Get instant access to tools and resources to help create a sustainable online or offline business.
Shopify Tech Stack
If you want to generate more revenue and make more profit with your Shopify store, then this list of essential Shopify apps! I've done all the hard work and compiled a list of the very best apps you need to take your e-commerce store to the next level.
Tools We Use
Your business needs the right tools to run itself, period!
Check out an exhaustive list of the very tools Lamar Tyler uses in his business. You can find the tools to create Sales Funnels / Landing Pages, Email / CRM Systems and much more!
TSP w/Lamar Tyler Facebook Group
Our Facebook group is the best place for you to join thousands of other purpose-driven African American entrepreneurs who aren't afraid to share knowledge and growth. Join now for free to start learning how to grow your business today!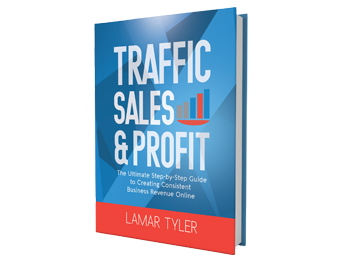 Traffic Sales and Profit Book
The Ultimate Step-by-step Guide to creating Consistent Business Revenue Online. This book is the guide you've been looking for if you're interested in creating a sustainable online or offline business.
The Profitable Launch Blueprint Book
This is the Ultimate Step-by-Step Guide to Doubling Your Profits. Profitable launches can change the trajectory of your business and take it from struggling to surviving and from surviving to thriving.